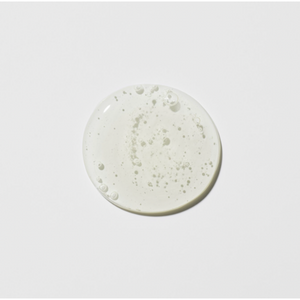 Purpose: Stability testing is an experiment where a sample of a formula are placed into different environmental conditions for a set period of time. These conditions vary in temperature and light levels and are meant to simulate what will happen to the product during its life cycle.
It ensures that the product meets the intended standards when stored under appropriate conditions.
--
Lead time of testing is 3months excluding mock up sample lead time
Testing sample needed is around 1kg of the product

-- 


Stability testing is a crucial component of the development and quality assurance process for cosmetic products. It involves subjecting products to various conditions to assess their physical, chemical, and microbiological stability over time. The primary goal is to ensure that cosmetic products maintain their intended quality, efficacy, and safety throughout their shelf life. Here's why stability testing is important before launching cosmetic products:
Product Quality Assurance: Stability testing helps identify any physical changes in cosmetic products, such as color changes, separation, or changes in texture. These alterations can affect the product's appearance and sensory attributes, making it crucial to ensure that the cosmetic maintains its intended quality and characteristics throughout its shelf life.

Ingredient Compatibility: Cosmetic formulations often involve a combination of various ingredients. Stability testing assesses the compatibility of these ingredients over time, ensuring that they do not react with each other and compromise the overall stability of the product. This is particularly important for preventing issues such as phase separation or the formation of precipitates.

Preservative Efficacy: As mentioned in the previous response, stability testing is closely linked to preservative efficacy testing. It helps determine whether the chosen preservative system remains effective throughout the product's shelf life, preventing microbial contamination and ensuring consumer safety.

Regulatory Compliance: Regulatory agencies often require stability data as part of the submission for product approval. Stability testing provides evidence that the cosmetic product meets regulatory requirements and standards, demonstrating that it remains safe and effective within specified storage conditions.

Shelf Life Determination: Stability testing is crucial for establishing the recommended shelf life of a cosmetic product. By monitoring the product under various conditions, manufacturers can determine how it responds to factors like temperature, humidity, and light. This information is then used to set expiration dates and storage recommendations for consumers.

Consumer Satisfaction: Stability testing contributes to ensuring that consumers receive cosmetic products that consistently meet their expectations. Products that maintain their quality and performance over time are more likely to satisfy consumers, enhancing brand reputation and encouraging repeat purchases.

Cost Savings: Identifying potential stability issues early in the development process can save manufacturers significant costs associated with reformulation, production delays, or product recalls. It allows for adjustments to be made before the product reaches the market, preventing potential financial losses and damage to the brand.
In summary, stability testing is a crucial step in the development and launch of cosmetic products. It provides essential data to guarantee product quality, safety, and compliance with regulatory standards. Ultimately, stability testing helps manufacturers deliver reliable and consistent products to consumers, contributing to the success and reputation of cosmetic brands in the market.