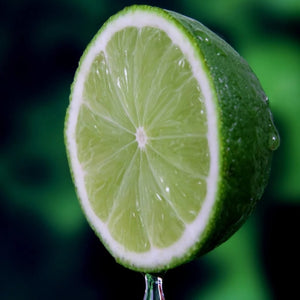 What Is Desert Lime Liquid Extract? 
Desert lime liquid extract comes from limes that contain high anti-oxidants. It offers phyto-active compounds that protect your skin cells from sun damage or acne inflammation. Limes are also known to slow down the ageing process by smoothing out wrinkles on your face. Many people combine this extract with their favourite skincare products to see physical results on their skin. 
What Are the Benefits of Desert Lime Liquid Extract?
Limes are versatile due to their benefits for your skin and health. You can combine this extract with any cosmetic product. Here are some benefits of using desert lime liquid extract:
Hydrating properties rejuvenate the surface of your skin

Vitamin C lightens dark spots or acne scars

Anti-oxidants strengthen collagen production 

Citric acids can remove dead skin cells on the face

Antibacterial ingredients can reduce acne flareups 
Can I Use Lime Extract On My Face Every Day?
You can combine desert lime extract with your every day skincare products to see physical results. There's no harm in using that combination daily to feel and look fresh. It's probably best not to use the extract on its own, as it could irritate damaged skin. 
Does Lime Extract Cure Pimples?
Lime extract has antibacterial properties that cleanse the skin from bacteria and oils. You can mix the extract with your daily cleanser to witness those glowing results on your face. The fewer bacteria you have, the more likely you won't break out in painful spots. 
Can I Apply Lime On My Face Overnight?
It might be worth combining this extract with a face mask that suits overnight usage. You may wake up with radiant-looking skin that appears healthier. If you don't want to leave it on overnight, you can create a simple face mask that provides a quick, plumping fix to your skin.
What Are the Ingredients?
INCI: Citrus Glauca
Ingredients: Glycerine, Purified Water, Desert Lime Extract
Format: Glycerine Based Liquid Extract
Discuss whether we have this in stock or other extracts, essential oils and fragrances for Private Label Skin Care or Private Label Hair Care Products: Book a call here.
**Only available for purchase with private label products.**