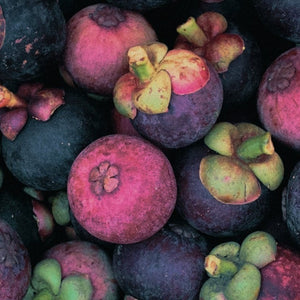 What Is Garcinia Mangosteen Liquid Extract?
Garcinia Mangosteen Liquid Extract is a substance derived from the fruit Mangosteen. This fruit is native to South East Asia and is filled with beneficial polyphenolic compounds. Mangosteen is known to promote radiance on the skin by creating a natural glow. You can mix this liquid extract with your favourite skincare product to see how the results transform your face. 
What Are the Benefits of Garcinia Mangosteen Liquid Extract?
Mangosteen can turn dull skin into a radiant-looking complexion. People often use this liquid extract for the youthful properties it offers. Here are some other benefits of using mangosteen: 
Xanthones protect skin from environmental damage 

Anti-inflammatory properties can reduce acne flareups 

The antioxidant ingredients work to lighten skin 

Vitamin C encourages a bright and youthful complexion 

Antibacterial elements will eliminate free radicals on the face
Is Mangosteen Anti-Aging? 
Garcinia Mangosteen Liquid Extract has anti-collagenase properties that can increase collagen production in your skin. This can help to strengthen skin elasticity and smooth out fine lines around prominent features. You can mix this extract with another collagen-based product. 
Does Mangosteen Work for Your Hair?
Yes, mangosteen liquid extract is great for replenishing your hair. This fruit has antioxidants that can eliminate free radicals in hair follicles. These special agents may also reduce hair loss and encourage healthier-looking hair to grow through. 
Does Mangosteen Extract Lighten Skin?
Mangosteen liquid extract has vitamins A, C and E that can replenish dull-looking skin. You can use this extract to eliminate dark scarring from acne spots. Just mix this liquid extract with your desired skin care product to see the results work on your face skin. 
What Are the Ingredients?
INCI: Garcinia Mangosteana
Ingredients: Glycerin - Vegetable/Palm Free, Purified Water, Garcinia Mangostana Fruit Extract
Format: Glycerine Based Liquid Extract

Discuss whether we have this in stock or other extracts, essential oils and fragrances for Private Label Skin Care or Private Label Hair Care Products: Book a call here.
**Only available for purchase with private label products.**