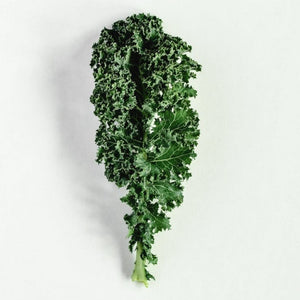 What Is Kale Liquid Extract?
Kale liquid extract is made from the diluted juices of a leaf cabbage. This type of plant is often used in many nutritious meals due to the great number of vitamins. One of the most important things about kale is the dense amount of vitamin C that both brightens your skin and reduces dark spots. You can mix this liquid extract with face washes, lotions, and even shampoos. 
What Are the Benefits of Kale Liquid Extract?
Kale is super high in nutrients, making it a great product to have in weight loss meals and smoothies. Here are some other benefits of using kale liquid extract:
Vitamin A stimulates collagen in your skin 

Folate increases proper skin cell hydration 

Alpha-linolenic acid can reduce hyperpigementation 

Vitamin K makes the face look more plump and youthful 

Antioxidants might reduce age-related spots
Does Kale Liquid Extract Brighten Your Skin?
Yes, kale liquid extract is great for brightening and replenishing the skin. It contains plenty of vitamin C to reduce any dark spots from ageing. If you want to eliminate that dull-looking complexion, mix the liquid extract with a face mask and leave that on for 5-10 minutes.
Does Kale Extract Help With Hair Growth?
The biochemical composition of kale liquid extract can help promote strong hair growth. Vitamin C and folates are the main active ingredients that may properly lubricate hair follicles. To relish these hair-based benefits, pop some liquid extract into your favourite shampoo or conditioner. 
Is Kale Anti-Ageing?
Kale is loaded with antioxidants that can reduce the signs of ageing. Vitamin A helps the skin to build new cells, increasing the "plump" and "youthful" appearance. Alpha-linolenic acid also minimises hyperpigmentation – a common condition that makes certain areas go dark. 
What Are the Ingredients?
INCI: Brassica Oleracea Acephala
Ingredients: Brassica Oleracea Capitata Leaf Extract
Format: Glycerine-Based Liquid Extract