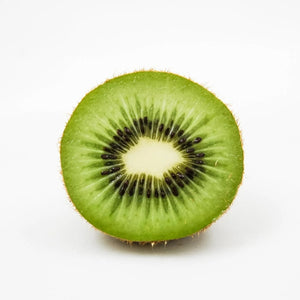 What Is Kiwi Fruit Liquid Extract?
Kiwi fruit liquid extract is made from the juices of a kiwi fruit plant. It contains high levels of polyphenols, flavonoids, carotenoids and vitamin C – essential minerals that are great for your skin. Many cosmetic companies choose to use kiwi extracts to enhance the skin's natural radiance. You can mix this with a face mask, lotion, moisteriser and even a shampoo product.
What Are the Benefits of Kiwi Fruit Liquid Extract?
Each kiwi fruit has many important nutrients, like vitamin C and flavonoids, that replenish your skin. Here are some other benefits of using the kiwi fruit liquid extract:
Polyphenols protect the skin against UV damage

Vitamin C reduces fine lines and wrinkles 

Flavonoids can eliminate free radicals on your face

Potassium enhances the skin's natural moisture 

Carotenoids stimulate strong collagen production 
Can Kiwi Fruit Liquid Extract Reduce Acne?
Yes, this liquid extract has anti-inflammatory properties that can reduce acne. Zinc is another strong mineral in kiwi that can relieve irritation from painful breakouts. To relish these soothing effects, mix the extract with a delicate face moisturiser and apply that every day.
Does Kiwi Fruit Remove Dark Spots?
Vitamin C has natural lightening properties that can eliminate dark spots or signs of ageing. It can also fade pigmentation and uneven skin tones, so it's worth using this product daily. Some people mix the kiwi fruit liquid extract with a face mask and leave that on for 5-10 minutes.
Is Kiwi Fruit Liquid Extract Good for Collagen? 
The carotenoids in kiwi fruit are great for boosting collagen production in the skin. Collagen is responsible for preventing skin sag, especially in older adults. If you want to strengthen the skin on your face, use the liquid extract every day to notice those fresh, plump-looking results.
What Are the Ingredients?
INCI: Actinidia Chinensis
Ingredients: Aqua (Water), Actinidia Chinensis Fruit Extract (Kiwi Fruit Extract), Phenoxyethanol, Caprylyl Glycol
Format: Water-Based Liquid Extracts