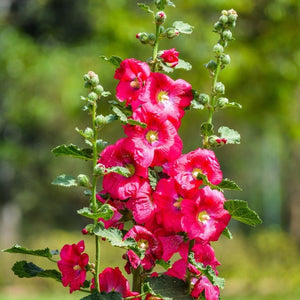 What Is Marshmallow Liquid Extract?
Marshmallow liquid extract is made by extracting nutrients from the marshmallow plant. This is then diluted in a glycerine-based formula that uses more Althaea Rosea root minerals. Many people use this perennial plant due to its soothing properties. To reduce swelling and bacteria, companies mix the marshmallow extract with hydrating facial serums and treatment masks.
What Are the Benefits of Marshmallow Liquid Extract?
This particular extract has been known to treat itching, swelling, and redness associated with acne. Here are some great benefits of using the marshmallow liquid extract:
Vitamin A stimulates collagen production in the skin

Mucilate can speed up the wound healing process

Selenium helps to firm and smooth out your face

B-complex balances out natural skin oils 

Vitamin C may reduce visible signs of ageing 
Is Marshmallow Liquid Extract Good for Dry Skin?
Yes, marshmallow extract contains B-complex and selenium – two minerals that can hydrate your face. B-complex is especially great for enhancing the natural oils that soak through pores. You can mix this liquid extract with a face wash or cleansing milk to get the best results.
Can You Use Marshmallow Extract for Hair Growth?
Marshmallow liquid extract can help to speed up hair growth. Vitamin C is the key ingredient to nourishing hair follicles and encouraging long, thick strands. Some people mix it with their favourite shampoo, but it might be worth making your own hair mask at home. 
Can Marshmallow Liquid Extract Reduce Dark Spots?
This liquid extract contains lightening ingredients that reduce dark spots. Vitamin A will stimulate collagen production, which helps your face to produce healthier-looking skin. After applying this product to your face for a few weeks, you might notice the dark spots disappearing.
What Are the Ingredients?
INCI: Althaea Rosea
Ingredients: Glycerin - Vegetable/Palm Free, Purified Water, Althaea Rosea Root Extract
Format: Glycerine-Based Liquid Extract