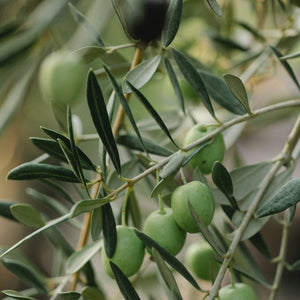 What Is Olive Leaf Glycerine-Based Liquid Extract?
Olive leaf glycerine-based liquid extract comes from the classic olive plant. It has a potent source of antioxidants that are great for both your skin and digestive health. This plant is where people often make olive oil for their healthy meals. Not much research has been done to establish the obvious benefits, but it contains the right nutrients to boost your skin. 
What Are the Benefits of Olive Leaf Glycerine-Based Liquid Extract?
Any type of glycerine-based product is great for hydrating your skin and relieving dryness. Here are some other amazing benefits of using olive leaf glycerine-based liquid extract:
Linolenic acid can stimulate and repair skin cells

Oleuropein treats inflammation from ulcers 

Zinc may soothe and treat painful acne spots

Potassium enhances the natural moisture in your face

Manganese protects skin cells against UV damage
Does Olive Leaf Glycerine-Based Liquid Extract Help With Acne?
Yes, the olive leaf contains zinc and oleuropein – two nutrients that help battle acne. They also provide aftercare by replenishing your skin and reducing inflammation. To relish these incredible benefits, simply mix the liquid extract with a daily face wash and use that twice a day.
Can Olive Leaf Thicken Hair? 
Olive leaf glycerine-based liquid extract has lots of antioxidants that benefit hair growth. Antioxidants eliminate free radicals in your roots and restore natural follicles. Some people like to mix it with normal shampoos and others might make their own weekly hair mask.
Is Olive Leaf Liquid Extract Good for Anti-Ageing?
Linolenic acid and manganese can help reduce fine lines and wrinkles. This may give you a "younger" appearance due to fresh-glowing skin. Potassium is also great for giving people that natural glow. Add the glycerine-based liquid extract to your favourite face wash or lotion. 
What Are the Ingredients?
INCI: Olea Europaea
Ingredients: Glycerin - Vegetable/Palm Free, Purified Water, Olea Europaea Leaf Extract
Format: Glycerine-Based Liquid Extract