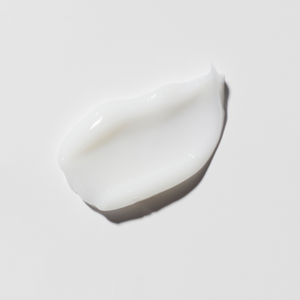 Purpose: Preservative Efficacy Test (PET, also known as the Challenge Test) simulates contamination through a series of inoculations containing micro-organisms over a period of time and assesses the ability of the preservative to reduce or eradicate these organisms
--
Lead time of testing is around 4 to 6 weeks
Testing sample needed is around 300g

-- 


Preservative efficacy testing is a crucial step in the development and manufacturing of cosmetic products. It involves assessing the ability of preservatives to prevent the growth of microorganisms, such as bacteria, fungi, and yeast, in cosmetic formulations. The primary purpose of preservatives in cosmetics is to extend the shelf life of the product and ensure its safety for consumers.
Here's why preservative efficacy testing is important before launching cosmetic products:
Microbial Safety: Cosmetic products often contain water, which creates an environment conducive to microbial growth. Without effective preservation, products can become contaminated, leading to the growth of harmful microorganisms. Preservative efficacy testing helps ensure that the chosen preservative system can adequately protect the product against microbial contamination.

Consumer Safety: Microbial contamination in cosmetics can pose health risks to consumers. Pathogenic microorganisms can cause infections, irritations, or allergic reactions when applied to the skin, eyes, or mucous membranes. Preservative efficacy testing is essential for confirming that the preservatives used in a cosmetic product are capable of preventing microbial growth and, consequently, safeguarding the health of consumers.

Compliance with Regulations: Regulatory bodies, such as the Food and Drug Administration (FDA) in the United States or the European Medicines Agency (EMA) in Europe, have specific guidelines and requirements for cosmetic products. These regulations often mandate preservative efficacy testing as part of the safety assessment process for cosmetics. Compliance with these regulations is necessary for product approval and market entry.

Product Integrity and Quality: Microbial contamination not only poses health risks but can also compromise the quality and integrity of cosmetic products. Contaminated products may exhibit changes in color, odor, or texture, rendering them aesthetically unappealing and unacceptable to consumers. Preservative efficacy testing ensures the stability and quality of the product throughout its intended shelf life.

Brand Reputation: A product recall due to microbial contamination can have severe consequences for a brand's reputation. Consumer trust is essential in the cosmetics industry, and any safety issues can lead to a loss of credibility and customer loyalty. Conducting preservative efficacy testing demonstrates a commitment to product safety and quality, contributing to a positive brand image.
In summary, preservative efficacy testing is a critical aspect of cosmetic product development and ensures that the formulated products are safe, stable, and comply with regulatory standards. It is an integral part of the overall quality assurance process, protecting both consumer health and the reputation of cosmetic brands in the market.