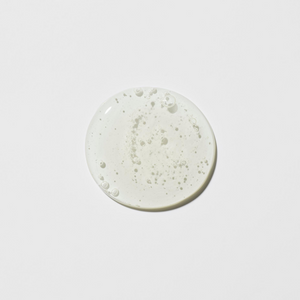 This deep-cleansing gel removes dirt, oil and pollutants from your skin after a long day. Great for all sensitive skin types, this light foaming gel cleanses your skin while balancing your oil production so it doesn't strip your skin of life and cause irritation. 
Directions: While avoiding your eyes, gently massage this cleansing gel in a circular motion on damp skin. Rinse with warm water and pat down with your face towel. Good to use as apart of your day and night routine. This gentle and hydrating cleanser is a must-have for your daily skin care routine.  

Ingredients List: please contact (02) 8311 7466 or accounts@australianprivatelabel.com.au 
Example Sensitive Skin Hero Ingredients: 
Chamomile: Chamomile is a super gentle skin care ingredient that is anti-bacterial, anti-inflammatory and antiseptic. Chamomile also has the ability to heal and neutralise skin irritants and is largely used for treatment of dry, tender and sensitive skin. 
Aloe Vera: Aloe Vera is a super ingredient for sensitive skin. The cooling properties of the plant can soothe skin issues such as redness, infections, rashes and itchiness. Acemannan compounds in Aloe Vera also contain anti-fungal properties and can treat inflammatory skin issues.
Bisabolol: This ingredient acts as an anti-inflammatory that can calm and soothe your skin. It's also colourless with a subtle, floral fragrance, and can help the skin absorb other active ingredients more effectively. 
Ginger: Ginger has anti-inflammatory properties and is great to use on all skin types such as dry, normal, sensitive or oily skin. Ginger also has the ability to fight acne and can prevent spots from appearing. 
Licorice: Licorice is a top-performing soothing ingredient and has anti-inflammatory properties. It can also help with skin issues like psoriasis and eczema, as well as decrease inflammation in acne and rosacea.