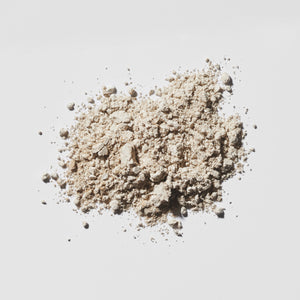 What Is Super Greens and Green Tea? Green Tea Extract + Greens
Super Greens is an all-natural formulation bringing together the most vitamin-rich alkalising greens available. Additionally, we have added high purity Green Tea Extract and blended it into a natural mint flavour.
Formulation:
Spirulina, Barley Grass, Wheat Grass, Green Tea Extract, Green Stevia, Natural Mint Flavour. 
What Are The Benefits Of Super Greens GT?
Barley and Wheat Grass have been included for their influence on free radicals and the ability to reduce inflammation, the levels of calcium and chlorophyll, as well as the general spectrum of minerals and vitamins.
Spirulina has been added for its wide array of vitamins and minerals, especially for its concentration on chelated minerals and B Vitamins.
Finally, high purity green tea extract (90%) has been included for its anti-oxidant and fat burning qualities.
Super Greens and Green Tea is a great choice of multi, as studies show the body can better utilise vitamins and minerals from natural sources compared to synthetic. It can be added to any smoothie, yoghurt dish or protein shake.
The Science:
https://www.ncbi.nlm.nih.gov/pubmed/20010119
https://www.ncbi.nlm.nih.gov/pubmed/16944194
https://www.ncbi.nlm.nih.gov/pubmed/17557985
' The continuous ingestion of a GTE ( GreenTea Extract) high in catechins led to a reduction in body fat, SBP, and LDL cholesterol, suggesting that the ingestion of such an extract contributes to a decrease in obesity and cardiovascular disease risks.
Please Note - Image is a placeholder and not reflective of natural green colouring of product. 
Servings Per Package:  15
Serving Size:  5000mg
| Nutritional Elements | Per Serve | Per 100G |
| --- | --- | --- |
| Energy (KJ) | 43.05 | 861 |
| Protein (G) | 1.25 | 25 |
| Total Carbohydrates (G) | 0 | 0 |
| (Sugar) (G) | 0 | 0 |
| Total Fat (G) | 0.1 | 2 |
| Sodium (MG) | 0.065 | 1.3 |
FORMULATED SUPPLEMENTARY SPORTS FOOD. NOT SUITABLE FOR CHILDREN UNDER 15 YEARS OF AGE OR PREGNANT WOMEN. SHOULD ONLY BE USED UNDER MEDICAL OR DIETIC SUPERVISION. THIS PRODUCT IS NOT A SOLE SOURCE OF NUTRITION AND SHOULD BE CONSUMED IN CONJUNCTION WITH A NUTRITIOUS DIET AND APPROPRIATE PHYSICAL TRAINING OR EXERCISE PROGRAM.