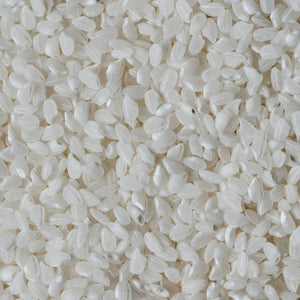 What Is Rice Protein Liquid Extract?
Rice protein liquid extract is made using non-GMO rice bran. The vegetable protein is water-soluble and can strengthen both hair and skin. This particular extract has increased moisture retention, meaning your skin will feel super hydrated after each application. Many cosmetic companies use this high-grade protein when creating replenishing products.
What Are the Benefits of Rice Protein Liquid Extract?
Hydrolyzed rice protein is an anti-irritant that can leave a smooth texture on your skin. Here are some more amazing benefits of using the rice protein liquid extract:
Vitamin C helps to reduce fine lines and wrinkles

Protein extract promotes skin cell regeneration

Iron speeds up the wound-healing process

Ferulic acid prevents discolouration from acne

Vitamin E reduces inflammation in the skin 
Does Rice Protein Liquid Extract Lighten Skin?
Yes, rice protein has skin-brightening properties that may lighten dark spots, hyperpigmentation, and acne-related scars. Vitamin C and ferulic acid are both great at giving you a brighter complexion. Just mix the liquid extract with your favourite face wash and use that twice a day.
Is Rice Protein Good for Hair Growth?
Rice protein liquid extract can help promote stronger hair growth. There are important nutrients that nourish your scalp and remove dead skin from the follices. Vitamin E may reduce inflammation around your hair follicles, meaning hair can grow at a normal healthy pace.
Is Rice Protein Liquid Extract Good for Acne?
There are lots of minerals in rice protein that can reduce and prevent acne. The protein itself can repair new skin cells while ferulic acid minimises the appearence of your blemishes. All you need to do is add the liquid extract to your face wash, body lotion, or cleansing milk. 
What Are the Ingredients?
INCI: Hydrolyzed Rice
Ingredients: Glycerin - Vegetable/Palm Free, Purified Water, Hydrolyzed Rice Bran Protein
Format: Glycerine-Based Liquid Extract