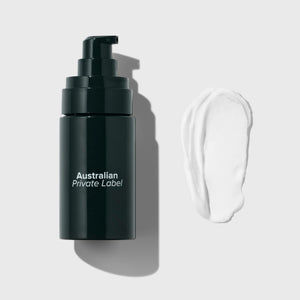 This product can be used for making new samples based off formulation adjustments, extra samples for further testing of existing formulations etc. 
Our sole interest lies in your skin and hair care products, a place where our clients skin and hair care ideas can come to life.

Our clients think of us as their private, full featured, research and development laboratory, providing solutions to all their technical needs so they can focus on what they do best, selling products! If you're looking to create a great new skincare product, improve an existing one, assess the safety and stability of a product, or looking for an opinion or advice on anything related to skin or hair care we're here to help!

Our team have been research, development and quality managers with over 15 years of experience working in the personal care, cosmetics, sun protection and pharmaceutical industries.

They have degrees in chemistry and diplomas in safety science and formulation science. As well as Environmental Management Systems ISO 14001:2015, Quality Management Systems ISO 9001:2015, Occupational Health & Safety ISO 45001:2018.

And we are constantly looking for ways to improve the way in which Australian Private Label operates and improving the customer experience.

Our Process For Formulation Development:

Formulation and development of the following products:

1 Product

Including the following tasks:
- Review Development Brief and benchmark.
- Identify suitable ingredients in-line with development brief/benchmarks.
- Draft proposed/indicative formulation, including importing new ingredients into register
- Source/purchase raw ingredients from supplier/s.
- Experiment with formulation
- *Prepare samples for submission, including manufacture of bulk, packing and postage
- Prepare and submit product information form, ingredient list and indicative specification.
- Prepare and submit formulation and process documents, upon approval of formulation.